A simple and fast new way to get the roof trusses you need for your project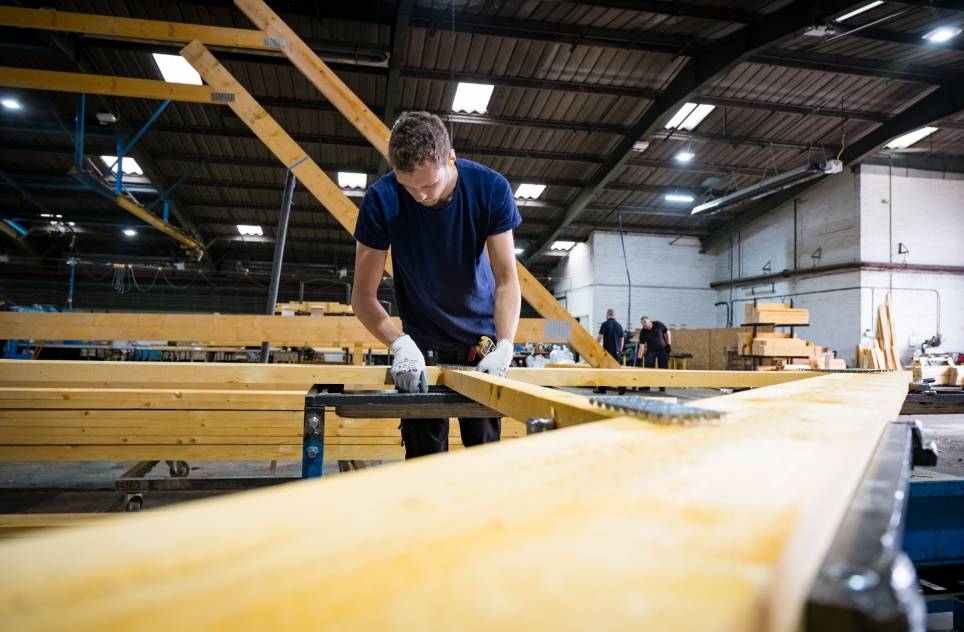 Delivery in just 5 working days
Donaldson Direct specialise in roof trusses. We can quickly manufacture your roof trusses, so you can source what you need for your project, quickly and easily.
And because we understand that you have a schedule to stick to, we deliver to you in just five working days. No fuss, no hassle, no waiting around.
Roof trusses are the ideal and most environmentally sound choice for all roofing projects from extensions and self builds to residential developments.
When it comes to sustainable builds, timber is a great place to start. It's the ultimate renewable material and ticks all the boxes in terms of sustainability, durability, and quality. Off-site manufacturing is set to be a core part of the modern building process, delivering greener, faster, and better solutions and roof trusses which are manufactured to exacting standards. Find out more about our sustainability work here.
As part of the Donaldson Group family we've got the experience and expertise behind us to deliver on time and on budget. Our expert team understands the industry, your needs and your expectations.
A flexible service that's designed to work around your project